About
Art Beyond Participation – BE PART is a 4-year project initiated by a network of 10 EU and non-EU partners that critically explores the politics and practices of participation in the arts field. From collaborative art-making and sharing to decentralised governance models involving local citizens, artists and policy makers. BE PART sets out to collectively foster new approaches and structures for the co-creation and mobility of art through collaborations of co-creating publics, artists, researchers and organisations. Together we test theoretical frameworks, develop practical methodologies of coming together and institute collaborative working models within the BE PART network and beyond.
Protocol Draft 1.0
During the BEPART project, the Critical Network joins the process offering their jointed perspectives and voices to disclose and detect new learnings.
"During these 3 days of the 1st ProtocolProtocol Drafting Workshop our team of 14 very engaged and passionate artists/researchers shared many personal experiences, observations, ideas, visions, methods, tools and strategies to develop the content of the protocolprotocol and think of ways to implement the protocolprotocol. We gather all these inputs in an organic and intuitive way in a working document called ProtocolProtocol Draft 1.0. We consider the seemingly chaotically structured working document a fertile organic field or mine from which we extract inspirations, values, principles and practices. 
We defined a series of basic principles we consider universal to the performanceperformance art ecosystem and that could become the fundamentals of this long term reflection on a more equal (re)distribution of powerpower within BEPART institutions."
Read the proposal for the first draft of the protocolprotocol on powerpower here.
ASSEMBLY: POWER – Lumsden Live (hosted by Scottish Sculpture Workshop)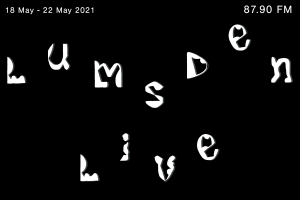 This Assembly is the first of four taking place across Europe over the next three years as part of the BEPART programme. Taking form as a community radio station broadcasting from the rural village of Lumsden, Scotland, the Assembly will centre on POWER, with a particular focus on community action. The first Assembly is hosted by Scottish Sculpture Workshop (SSW).
Listen here to Lumsden Live from Tuesday 18 May until Saturday 22 May.
Latest events
Homo Novus,Homo Novus, 08.09.2021 — 18.09.2021

events
URB 21: Outside & Online,Kiasma Theatre, 05.06.2021 — 13.06.2021

events
Assembly : Power,Scottish Sculpture Workshop, 18.05.2021 — 22.05.2021

events
Ridha Tlili – Cypher,L'Art Rue, 06.02.2021

events
Gordon Douglas – DIY17: That's Governance!,Scottish Sculpture Workshop, 27.10.2020 — 19.11.2020

events
Latest fieldworks
Everything Is All Right: A Participatory Performance Exploring the Hidden Curriculum,City of Women, Ljubljana,

fieldwork
ATLAS – Falling through the map,Vooruit, Belgium,

fieldwork
Devising Governance,Scottish Sculpture Workshop, United Kingdom,

fieldwork
Traveller Families Engagement Project with Cork Midsummer Festival and Springboard Family Services.,Cork Midsummer Festival,

fieldwork
Elly Van Eeghem – (Dis)placed interventions – Table performance,Vooruit, Belgium,

fieldwork