BE PART
, URB Festival 2020,Kiasma Theatre, Finland,
Working through Covid-19
Year 2020 was supposed to be the great kick off for BEPART –project. Within the spectrum of the project we had our plans of international collaborations, local workshops with youth organization Loisto-settlement and creating events with our co-creative curatorial team for URB 20. Then came the virus and changed everything…
In the beginning of March, we were still hopeful, but within a few weeks we had to admit that our URB festival was destined to go online, so most of our program plans got postponed, transformed or cancelled. Fortunately, our hardworking team decided to work together and venture towards the new challenge called URB -online. 
Now few months after the festival, we are moving towards URB 21 with hopeful thoughts (while fearing for the worst). The great outcome from the last months is, that we took the challenge of going viral and managed to make it into a success with over 10 000 views from 20 different countries. In the future we will keep developing our online contents with a great urge of combining it with a wonderful local, international and inclusive URB21 festival program.
read more
read less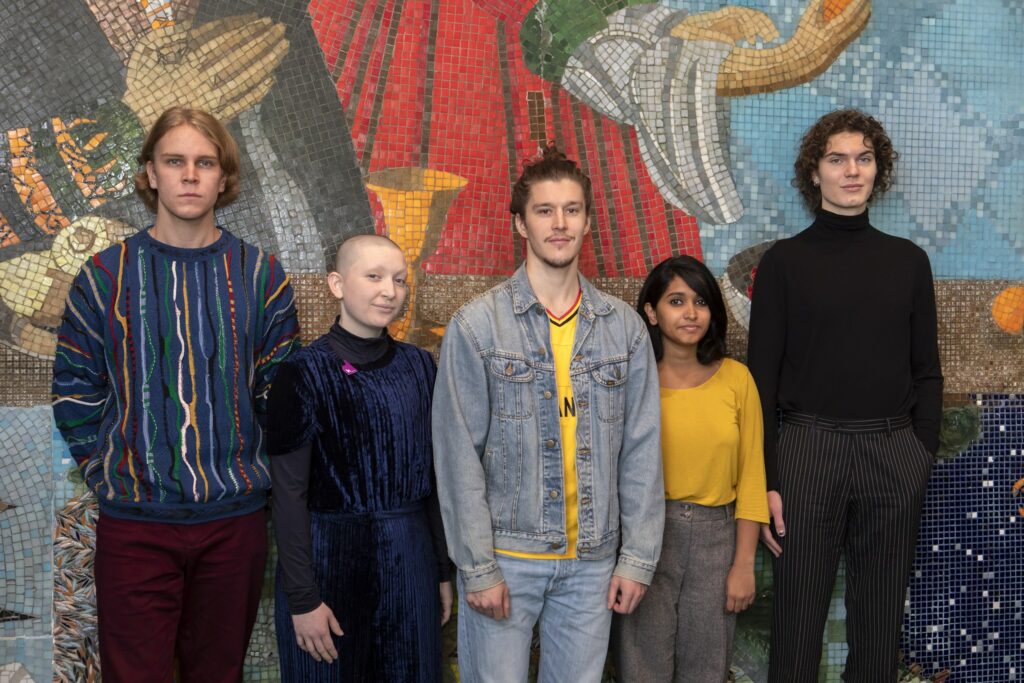 Group photo of URB 20 festival's young curators (from left to right): Walle Kiikeri, Niko Wearden, Simeoni Juoperi, Ria Andrews, Sasu Koivisto.
Photo credits: Finnish National Gallery / Petri Virtanen
read more
read less